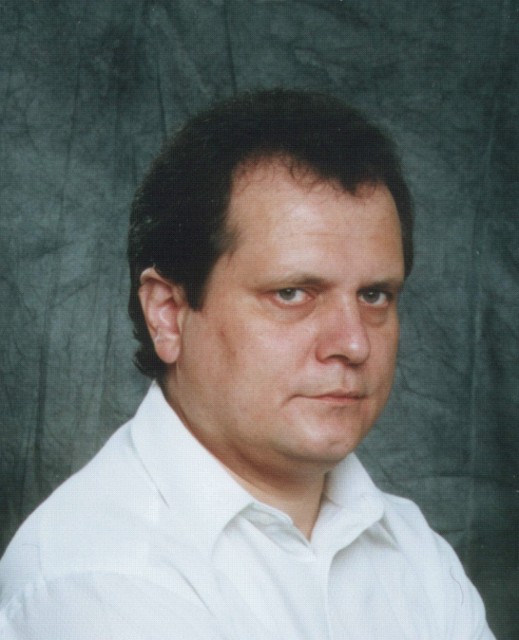 Jaromir Rek, musician
Address: Hruba Voda 32, Hlubocky, okres Olomouc
QUALIFICATIONS SUMMARY:
Apprentice school, specialization - building locksmith.
RELATED EXPERIENCE:
1982-1985, Stavokonstrukce, Sternberk - weldman, locksmith. 1985-1994, Moravia, Sternberk - setter of machine tools. 1995-2000, ZETRA, Olomouc - phone-booth service man.
EDUCATION:
1978-1981, Secondary Apprentice school in Sternberk, specialization - building locksmith.
MUSIC EDUCATION AND ACTIVITIES:
AT the age of 7 I began to play piano in the Music School in Sternberk. After 3 years I changed the music instrument to Trumpet and later to bugle-horn. After a few years I was interested in bass instruments.
AT the age of 15 my friends and I established a rock band called "N G C". I played the bassguitar and it became the domain of my life. I started to collect my own experience in dancing, popular, swing, rock and later jazz music.
At the age of 35 I engaged in electronic music. I started to learn how I can use the computer and the new technic in music performance. Thanks to a friend of mine, his name is Martin Látal, I quickly understood the functionality of the electronic keyboards. In 2000 I had an honour to co-operate with Martin on his fifth music album Without Words.
In April 1999 in co-operation with my partner Marcela Králová I started to create the dance repertoir for music opportunities (weddings, celebrations, etc.). Our company is called Duo TWIST.
In the beginning of the year 2001 there passed a personal changes. Now I co-operate with Zdenka Belloni and our company is called RE-BELL.
PERSONAL DATA:
Birthdate: August 1, 1963 in Sternberk. Hobbies: Sports - previously orienteering (champion of the region during the years 1975-1976), swimming, table tennis. Marital status: divorced, children: Eva, Jana.
Thank You to all musicians I have ever played with, for their patience. I had a chance to understand, music is not only a stuff to play, it is basically a testimony of our life. I would like to notice, life with music is wonderful. Best regards Jarda